HALA OPERY – SZCZECIN, POLAND   &
KULTURY – KONIN, POLAND
These two last concerts were tough to do, we travelled for many hours to reach these places, but the concerts itself i think went well. The tour has come to an end, it was really important for me as a musician, it's been my longest tour so far, outside of Portugal.
I'd like to write about the Drum Kit I used throughout the tour. I used a Yamaha Absolute Maple Custom, it's a really versatile drum kit, and I identify well with its sound. I used are the following sizes :  Snare – 14″ x 5,5″ ; Toms – 10″ 12″ 14″ 16″; Kick – 20″; 2nd snare – 10″ x 3″
Drum Heads
Snare – 1ply coated
Toms – 2ply clear drum heads
Kick – 1ply clear
With these drum heads (especially on the snare and toms) I was able to achieve just the right amour of resonance I wanted, in a controlled way. And, for this type of music, where I use a wide range of dynamics for each song, I wanted drum heads that sounded well in different situations, and of course producing a sound that I liked.  The cymbals I used, are a mix of different brands, here are the sizes:
hi-hat 13″
crash 16″ e 17″
splash 6″ e 8″
china 18″
FX cymbal (mix of two cymbals) 16″ and 17″
Ride 20″
I'd also like to mention that my drum technician was one of the best drum technicians I have ever met, his name is Piotr Mizik, you'll find his picture posted below.
I'd also like to thank all of you that kept up with this tour blog. This tour was definitely an unbelievable experience. Thank you.
– MM (24/11/2011)
OCH THEATER – WARSAW, POLAND 
Hi everyone. Before the concert in Warsaw, I was able to get some recordings done for my album. It was pleasure working with a fantastic musician and friend, Henryk Miskiewicz!
In terms of yesterday's concerts, it was definitely exhausting. We played two full concerts on the same night with only a 50 min gap. Keeping in mind that each concert is 2h long, it was a 4hour long performance for us. By the second concert I started feeling a bit more tired, and with less energy. These performances require a lot of physical and mental energy. However, for both concerts, the venue was full, and the audience was so enthusiastic, it helped us keep our energy levels up!
By the end it was also a really special concert, Anna Maria Jopek's album "Sobremesa" in which i had the honour of participating, got a Golden Record award! We weren't expecting this, and it was a wonderful surprise.
The next concert will be in Szczecin, a 10h ride away….. talk soon.
– MM (21/11/2011)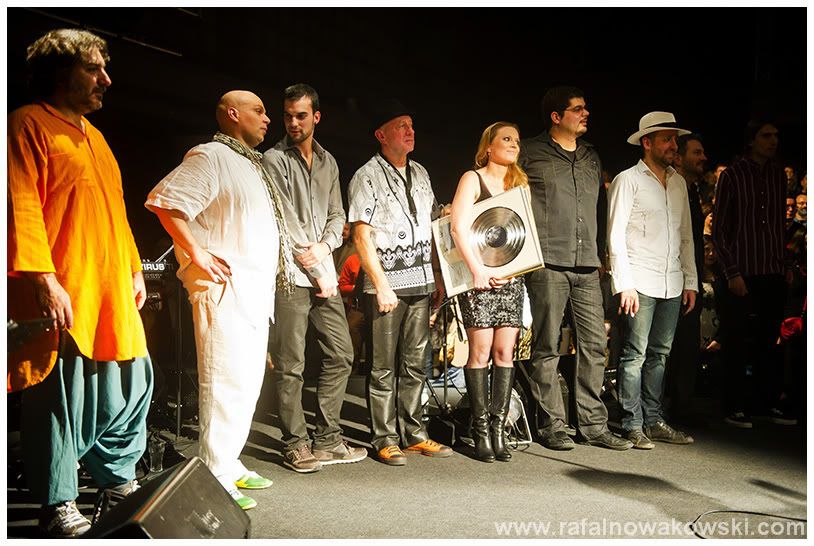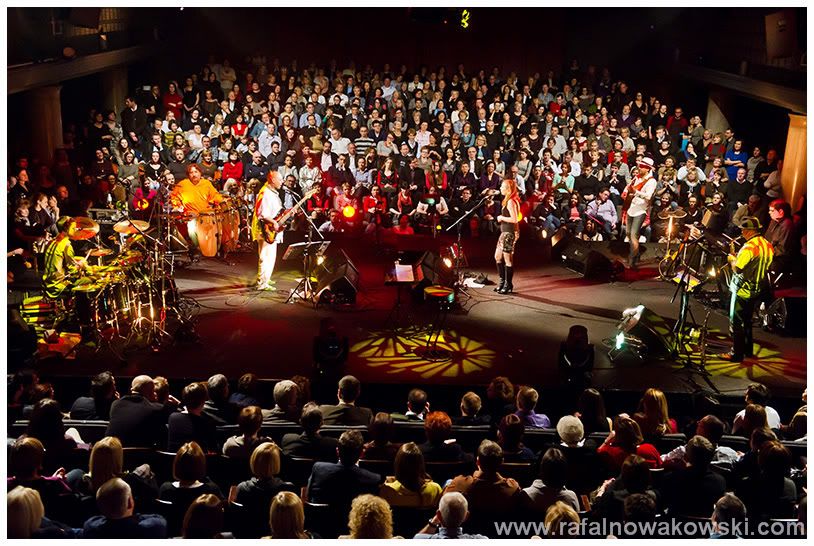 FILHARMONIA POMORSKA – BYDGOSZCZ, POLAND
 Last night's concert went well. I'd like to take this opportunity to introduce all the musicians in AMJ's tour. It involves musicians from Portugal, Poland, and Angola.
   Yami (Bass & Voice)
  João Balão (Percussion & Cavaquinho)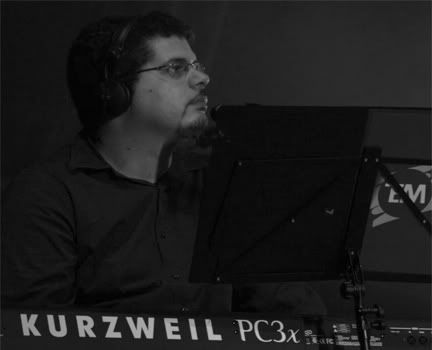 Nelson Canoa (Keys)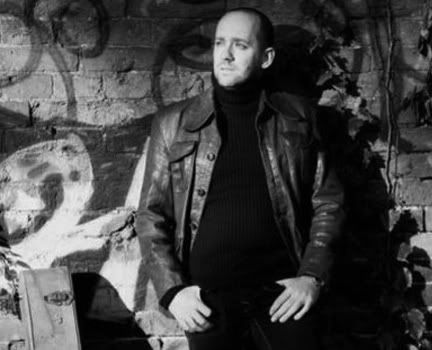 Marek Napiórkowsky (Acoustic Guitar)
 Hendryk Miskiewicz (Sax & Clarinet)
 Marito Marques (Drums)
It's been a pleasure being on tour with them, it's been very productive. This has been my longest tour so far, i'm the youngest one in the band and i've been learning a lot. It's definitely great to play with more experienced musicians.
 At this moment, we're on our way to Warsaw. We have the day off today and tomorrow. Tomorrow I have a recording session with Hendryk Miskiewicz, at Sound and More Studios, i'm really looking forward to it!  Our next concert will be in Warsaw, we have two performances that day.
– MM (18/11/2011)
SHERATON SOPOT – SOPOT, POLAND
Hi Everyone. It was a long drive all the way to Sopot. about 6 hours. The most tiring thing about being on tour is all the travelling… but there's no other way of getting around it. However, I try and use up the time to think, compose, and study while listening to music. I spent my ride to Sopot writing some things for my album, which I have to finish soon. I'm on a tight schedule, because part of the album is going to be recorded in Poland, before the end of this tour on the days I have off. The trips have been a great help to catch up with the compositions.
 In terms of last night's concert, once again, great vibes from the audience. But since the concert is always very similar, the result has also been the same. From concert to concert, I play things differently, but around the same patterns. When songs are written in a specific way, we generally don't want to change it up too much. In this concert, there are some exceptions in two songs, where certain sections I can alter the pattern, and obviously the solo sections are always different. For AMJ's concert tour I have two types of solos. Both occur over ostinatos played by the band. One solo has a predetermined number of measures, and the other one is free. It's completely normal to feel that some solos turn out better than others, we use our own language while improvising, it's as if we're talking to someone else through our instrument, so naturally sometimes we can express ourselves better than other times. Why does that happen? … Most of the time I don't know… But of course our performance can be influenced by a lot of factors, such as the energy felt on stage by the musicians, and the audience's reaction as well. Also, things that happened that day, and how we feel physically and psychologically, if we studied or not etc… all of these things influence our performance! But obviously, what helps us get better, and develop our musical language  … practicing! Tonight i'm playing in Bydgoszcz in Filharmonia Pomorska. See you soon!
– MM (17/11/2011)
STUDIO CLUB – KRAKOW, POLAND
Well, it's getting colder and colder… But i'm keeping up with my warmups before every concert. Krakovia was another beautiful city we saw. The concert had great energy from the public, we ended up playing 4 encores. This was another concert where a Discotheque was well utilized as a Concert hall. It was nice at the end of the concert, a Portuguese couple came up to me, and I also had the opportunity of catching up with some old friends.
– MM (14/11/2011)
LIVE CLUB – RZESZOW, POLAND
In Poland, I find it really interesting and smart how clubs (discotheques) function as concert halls and have live bands playing genres not usually listened to in a club setting. Our schedule before the show was slightly tighter than usual, because naturally time is very limited during sound-checks in these venues. The concert started at 6pm (earlier than usual), so that there would be enough time for the club to function that night. In Portugal, concerts aren't usually at 6 pm, people in Portugal are very used to going out much later… I personally prefer playing earlier, when we play very late it means the concert ends late, and the next day isn't usually very productive. Completely different cultures!
– MM  (13/11/2011)
CENTRUM KONGRESOWE UP – LUBLIN, POLAND
Hey, I'd like to thank everyone that's kept up with the tour blog. Yesterday we had the opportunity of visiting another interesting and beautiful city, Lublin where we were welcomed once again with a full house. In terms of the concert, we change a couple of things for every show, but we keep the main structure of the tour intact throughout every city we visit, it helps improve the whole dynamic of the band… after a while we know exactly what to do, and where to leave some space.
I've been really enjoying this tour, there's room for each musician to improvise, I think that makes the concert a lot more interesting for the audience, and also for the performers.
At this moment, we're on our way to Rzeszow, it's been a really long trip, but it's interesting to see new places, and who knows, maybe the things I see on the way will inspire me for tonight's concert. Chat soon,
– MM (12/11/2011)
WIELKI THEATER – LODZ, POLAND
 Last night's concert was probably the most challenging so far. We travelled for many many hours on the tour bus, and arrived at the venue a bit tired, of course things still got done professionally. The hall was beautiful, big, and specific for chamber music ensembles in my opinion. Sound is generally easier to control in smaller halls, especially the sound on stage. But thankfully, we have a fantastic team of technicians working with us on tour. Our stage sound engineer knows exactly what kind of levels i like in my monitor, and was able to quickly solve the acoustics issue for this hall with ease.
Today, I visited a guitar repair shop that I'd like to talk to you about. Guitar Help is definitely one of the best repair shops I've seen so far. I was impressed by their passion and professionalism. Definitely worth a look, check it out!
– MM (10/11/2011)
ETER CLUB – WROCLAW, POLAND
Wroclaw….. what a beautiful city, probably the prettiest one i've seen so far this tour. I've been surprised by how culturally supportive Polish people are, the venues are always full with contagious energy. Upon talking to my friend Marek Napiórkowsky (AMJ's guitarist). He explained how in Poland, people like going out and watching live music, which i guess everyone enjoys… but most importantly, they like buying a ticket and supporting culture, and that makes a huge difference!
In terms of the actual concert, last night went well, but I must thank the audience for their positive energy throughout the concert, it makes these performances so much fun. Here's some advice, tours in countries such as Poland, where the weather is colder, require a lot more stretching before playing, although I'm sure we're going to see a lot more colder weather in the upcoming weeks.
Today there's another concert, this time in Lodz, in the Wielki theatre. It's going to be our biggest venue so far out in the tour!
– MM (09/11/2011)
DOM MUZYK I TANKA – ZABRZ, POLAND
Last night's concert was full of energy! It was a lot more normal, and not rushed due to all the travelling.  We made some alterations regarding the song list and song arrangements for the tour, looked over the dynamics with more detail, and other aspects of the music, as it is normally done with any tour. I must say how everything becomes so simple when you're working with someone as talented as Anna Maria Jopek, the music just flows naturally.
 We haven't been on the road long, but i start to miss practicing. Of course, this month will be focussed on the tour, but I try to squeeze in a bit of study time, even if it means studying rudiments in hotel rooms. I'm loving the positive energy, the friendships, the culture and everything else that I've lived for the past few days. Looking forward to tonight's concert, in Wroclam!
-MM  (07/11/2011)
ON OUR DAY OFF – BIALA, POLAND 
(From left to right) João Balão, Nelson Canoa, Marito Marques, Mizik Piotr, Marcin Matysiak, Yami, Anna Maria Jopek. (06/11/2011)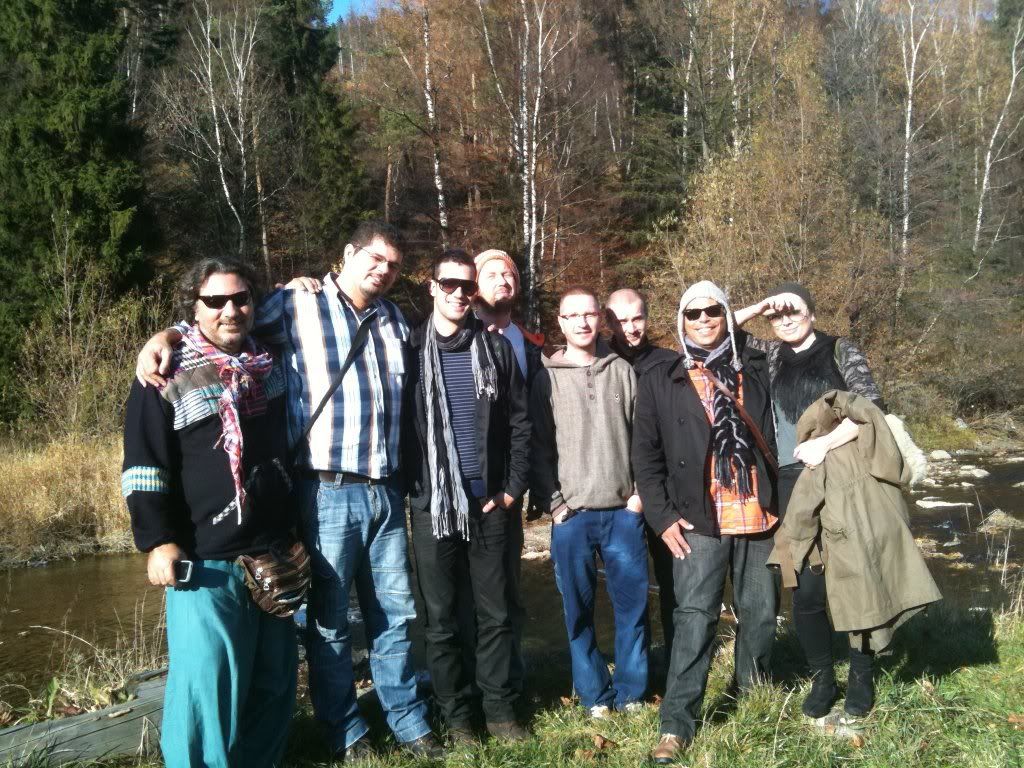 BIELSKIE CENTRUM KULTURY -BIALA, POLAND 
Just finished playing my first concert for AMJ's current tour. It was a lot of fun, but also slightly stressful, my flight landed and i had to rush straight to the venue worried about the time. Unfortunately we weren't able to fit in a rehearsal before the show like we would've liked to, but it went pretty well, the audience was great, the place was full, and i hope everyone enjoyed it.
Tomorrow's my day off in Biala. Going to spend it practicing some of the tour repertoire, and i hope i have some time left to see a bit of the city. November is definitely going to be a really busy month, with little time to practice, but being on the road is such an enriching musical experience. I'll post again after the next concert. Stay tuned!
-MM  (05/11/2011)
WIDOWISKOWA HALL – KIELSE, POLAND
Hey Guys! As promised, here's my post about the first concert. I had a concert in the Azores islands on Nov 2. and believe it or not, i got stuck on the island until yesterday due to a massive thunderstorm, no planes were taking off. I was unable to make the first concert of the tour on time. But nonetheless, the band played, it was a success and the venue was packed! I'm now finally on my way to Poland just in time to catch the second concert of the tour tonight in Bielsko.
– MM (04/11/2011)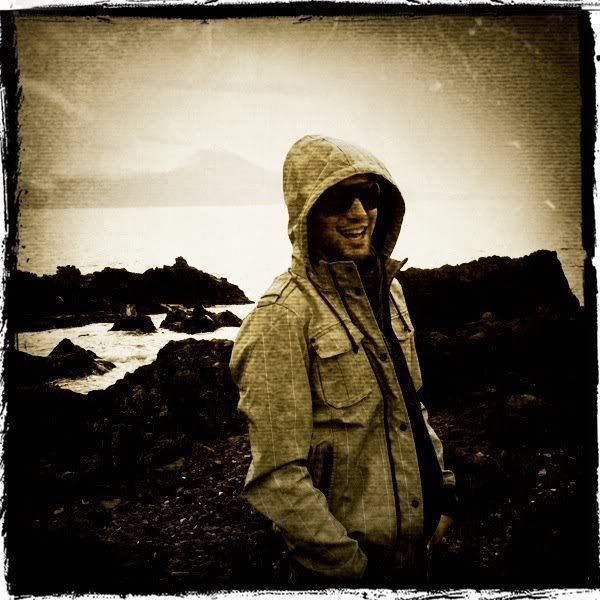 Hey Everyone, 
I'll be keeping a blog updated throughout AMJ's tour.
The first post will be after November 4th, with the first concert in Kielse at Hala Widowiskowa. 
Chat soon, 
– MM